I'm Robert Wallace
---
I was born and raised in Bristol and spent many years working in the medical field which took me to Europe, the United States, Japan, Australia and Scandinavia. It sparked a lifelong interest in travel.
My work involves turning historical events into works of semi-fiction, retaining the factual background, creating fictional characters to share their lives with real people.
---
Latest work
---
My blog
Valentines Cup
---
The Fȕhrer picked up a document and started to speak …
June 1943. The Berghof, Obersalzberg, Bavaria.
"Fȕhrer Memorandum 267. The operation described within will change the course of the war and secure victory for Germany. It will be presented by Reichsfȕhrer SS Himmler … unless there were any questions …"
Later, a German army chauffeur overhears two leading Nazis – Rommel and Canaris - secretly discussing Hitler and Himmler's ingenious plan to defeat Britain and the Allies. The chauffeur is in fact Alistair Valentine, a gifted British agent in deep cover. A few vital words he should never have overheard:
'Sleeper spies in London … I'm surprised they're not all …'
The divider screen of the Mercedes staff car seals shut, separating the driver's compartment. Alistair considers the words carefully:
Surprised they're not all what? dead? Captured? Turned? Worse, working undercover in London, possibly passing themselves off as locals. Alistair must risk his life to transmit a message back to Professor Brimblecombe at MI6 and the Security Services. They must be told.
Crimson Wing
---
'You are making it impossible for me to say no,' said Joselyn, knowing she had been manipulated.
October 1945. Edgartown, Martha's Vineyard, Massachusetts.
Joselyn believes she is on an extended leave after the horrors she suffered in 'The Valentines Cup.' But a telegram from her father, Deputy Chief of Mission, Ambassador Charles Foster in London lures her back into the clutches of Brimblecombe and MI6.
The bait is for Joselyn to travel to Switzerland to acquire a copy of Hitler's Last Will and Testament, possibly the one couriered out of the Fȕhrerbunker on April 29, 1945. There is also the chance of obtaining the names and details of the German industrialists who financed the Third Reich, at a conference in Bavaria 20th February 1933. She cannot say no.
Monkeypuzzle
---
'Why did you ask me about U-Boat 123 the other night? I was wondering. It is out of character for a young woman like you to have any interest in the German Navy.' Heller moved closer to her and Lucy knew she had seconds to live …
February 1944. Rue Lucien Faure, Bordeaux.
Commander Dieter Heller was a hero of the Reichsmarine. He was awarded the Oak Leaves to his Knight's Cross in June 1943. The award was in recognition for sinking 34 British and American ships in the North Atlantic: 187, 267 tons all told and thousands of lives: men, women and children. In the high echelons of British Intelligence – out of sight and responsibility – Brimblecombe made a decision, Heller must be eliminated.
Lucy's assignment was clear. Go to Bacalan, Bordeaux and liaise with the local Resistance; find Dieter Heller and terminate him.
Her problem was not the mission, that she could handle, but how to escape.
One Single Ticket
---
Isambard Kingdom Brunel was on startling form that day …
October 1835, Radley's Hotel, Blackfriars.
Brunel was attending a meeting of the Great Western Railway's board of directors. One of them expressed concern about the length of proposed line from London to Bristol. Brunel's response was indeed visionary:
'Why not make it even longer, and continue onwards by steamboat from Bristol to New York - and call it the Great Western?'
The seed was planted; a seamless journey from London to New York, by rail and sea on One Single Ticket. Except someone was determined to stop him.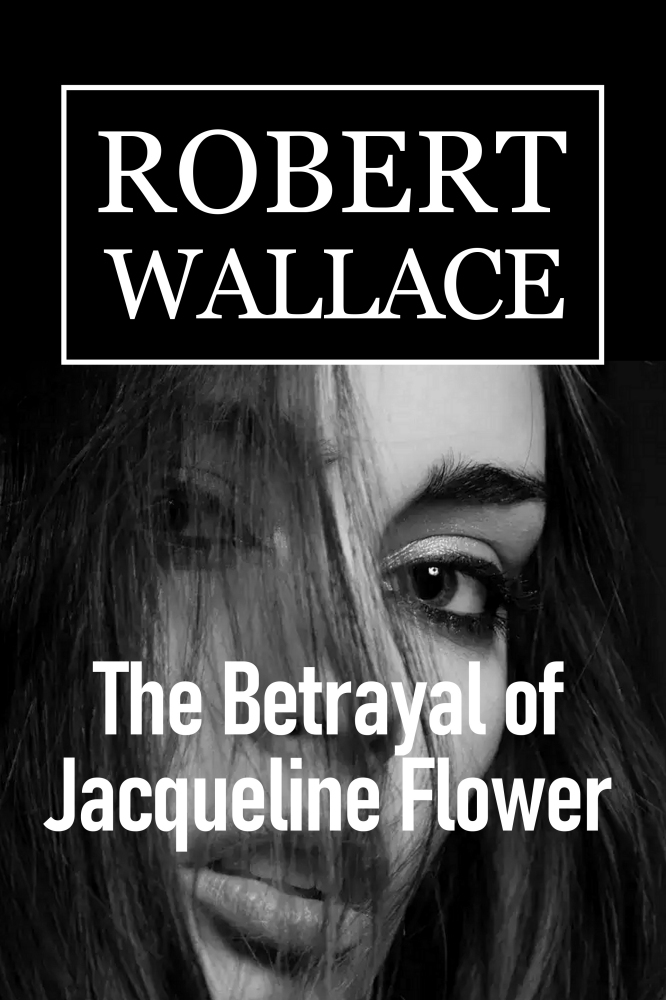 The Betrayal of Jacqueline Flower
---
This project was developed with the assistance of a key ITV producer along with the cooperation of a group of scene of crime police detectives, who were keen to help in the creation of plausible crime scene scenarios.
Lu! Thank God! Please get over here!
What's going on, Jax?
Andrew's dead.
What? Jax … how?
Please?
Ten minutes.
Jacqueline Flower (Jax) an American citizen is married to Andrew. She believes she has it all: idyllic lifestyle, elegant home, money, cars and a husband with a thriving pet foods business just outside the city centre.
Today is their wedding anniversary and Jax decides to surprise Andrew at the plant. He is working late, and the factory staff have gone home. The moment she is inside the building she senses something is wrong. She stealthily creeps through the empty offices and there, she discovers evidence of his marital betrayal and worse.
Andrew is clearly not the man she thought she knew. The man she married.
Fables & Folk
---
Suddenly we heard screams of terror …
October 31st, 1976. Clifton, Bristol.
Our visitor Jilly was having a soak in the deep Victorian tub in our antiquated bathroom. Suddenly we heard screams of terror that were so unexpected, we all jumped in fright. She finally spoke:
'I was lying in the bath. I felt a presence … an enormous pressure … bearing down on my chest, forcing me under the water. I was drowning, my head completely submerged. Then the sensation… in my wrists … both wrists … tearing my skin …
I felt my life's blood draining away. Someone was trying to kill me.'
---
---
Contact me
---